---
Harry Potter Party Ideas
Harry Halloween Party anybody?

The following was a HP party thrown by: Liz from Hollister, California, USA

"We first sent out invitations that mirrored the invitation Harry had received to Hogwarts. (Yellow parchment paper, emerald green ink , and a purple wax seal) The kids loved them and they were very excited for the day of the party. The party took place at our house. We decorated the house With shields, banners, streamers. Each room of the house was a place or room from the book. For example the play room was Hagrid's Hut, The garage was the Forbidden Forest, some of the bedrooms were classrooms. As the guests arrived they came to our porch which was transformed into Kings Cross Train Station" finish the story and more parties...


---
Who will you be this Halloween?

Here are a few links to some Harry Potter related Halloween Costumes that we found via the web. All of these links should take you to the store's website inwhich sells the costume. Have fun! This golden snitch was found at a pumpkin patch near my home.


Harry Potter Deluxe Costume Kit ~Warner Bros. Store
Hermione Deluxe Costume Kit ~Warner Bros. Store
Harry Potter Fiber Optic Robe ~BuyCostumes

Plus, our Harry Halloween page has more costume ideas.
---
Got DVD?

Harry Potter DVD from:
Select your Country:
USA - UK - DE - FR
---
8 Harry Potter Books?
If you heard about a possible 8th Harry Potter Book you can now remove that thought from your mind. SundayMail.co.uk posted an article stating that they found out about an 8th Harry Potter Book called one of these names: Harry Potter and the Alchemist's Cell, Harry Potter and the Chariots of Light and Harry Potter and the Pyramids of Furmat

The reasoning behind their claim was that Warner Bros. applied to the UK Patent Office for more than 50 patents to protect their trademark property. Among them were the titles to complete JK Rowling's seven promised volumes about Harry Potter - and the secret eighth book.

Well, today that whole story was put to rest due to this important statement from J.K. Rowling herself: ''No one, literally no one, not in my family or anybody, knows the titles to Book Six or Seven. And I'm going to keep it that way for now.''

You can find a follow-up article about the whole mess from !E Online
---
2003 Wall Calendar

Find the NEW Harry Potter 2003 Chamber of Secrets book calendar at WBShop.com Click here !
---
Here is a small list of some current HP news:
---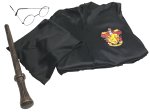 larger image
Harry Potter Costumes
USA link only

Harry Potter
DVD or VHS
Order Now!!
USA - UK - DE - FR




Lord of the Rings: Fellowship of the Rings DVD Order Now!!
USA - UK - DE - FR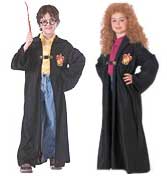 Harry Potter Deluxe Costume Kits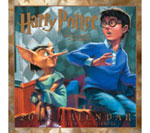 Harry Potter 2003
Chamber of Secrets
Calendar